The most reliable car rental company in Cancun!
---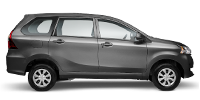 Toyota Avanza
(EFAR)
or similar
starting at
$80.50 USD
7 pax
AC
2 Suitcase
Automatic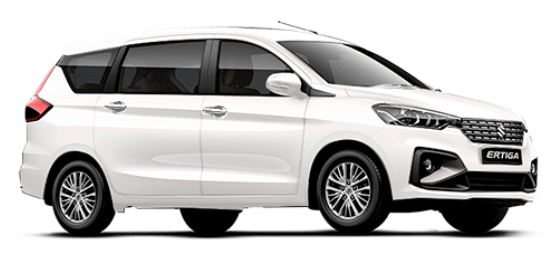 Ertiga
(EFAR)
or similar
starting at
$80.50 USD
7 pax
AC
2 Suitcase
Automatic
Mini Van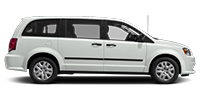 Dodge Grand Caravan
(MVAR)
or similar
starting at
$194.39 USD
7 pax
AC
4 Suitcase
Automatic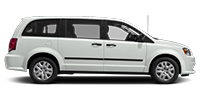 Dodge Grand Caravan
(MVAR)
or similar
starting at
$194.39 USD
7 pax
AC
4 Suitcase
Automatic
Cancun Car Rental - FAQ's
How does the security deposit work?
It will be a hold on you card (pending transaction). When you return the vehicle and all is well, we charge 1 mexican peso on to the pending transaction and the rest will be released by the bank in a period of 12 to 24 hours.
Can we return the car at the airport?
Due to airport policies, it is not possible to return the car at the airport. However, when hiring your Cancun airport car rental, or at the Puerto Vallarta airport, you will be asisted in our offices that are 5 minutes away from the airport, and our staff will be able to pick you up and take you to the airport at no additional cost.
Is insurance valid if someone else drives?
The insurance will only be valid if your license was registered in the rental contract. Each contract has the right to register one license. If you want to register someone else's license, you must pay the established fee, although if you have purchased the 0% deductible insurance, you have the right to register an additional driver.
Can anyone else drive?
If you want someone else to be able to drive, you must have their license registered in the contract and pay the additional driver fee or have 0% deductible insurance and had the driver registered.
Is the mileage limited?
Val rental only offers unlimited mileage, you only have to return the car with the same level of gasoline with which you received it to avoid charges.
Can you rent without a license?
It is essential to have a valid drivers license to rent a car. You must also present a second valid official identification.
Does my rental include insurance?
When renting with Val Rental you will always have included a wide coverage insurance. All our rentals include CDW, TPL, SLI and legal assistance, with a 10% of the commercial value of the car.
Can I purchase aditional insurance?
We offer a 0% deductible insurance, which also includes PAI. If you purchase this insurance you may also register an additional driver.
About us


Val Car rental in Cancun

We are a family owned company dedicated to car rental service for people seeking comfort, style, efficiency and most of all, peace of mind. Our first concern is identifying your comfort and satisfaction are our main concern and we strive to maintain the quality of our standards with outstanding service and hospitality from our staff, fulfilling your needs and making a difference!
We care about identifying your requirements and making your budget work.
We have a team capable of meeting requirements and needs in terms of rental of vehicles and equipment for private and corporate customers.
We provide constant renewal of our models in an effort to offer safe and comfortable cars.
We offer you service from our offices in Puerto Vallarta and Cancun.
Our fleet of vehicles range from economical cars, trucks, vans and off-road to the Premium line.
Discover ours tours and promotions
Do you want to know our promotions in tours and activities?
Contact with us here: